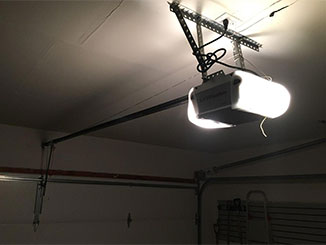 Behind the scenes, your system is working to keep your home safe. Thanks to this mechanism, there is no need to manually lock your garage door. When correctly-functioning, your door acts as secure barrier, keeping out anyone without the correct access key. Clearly, you'll want to protect your household by keeping it in good working order.
An Open And Shut Case
Garage door openers are an integral part of your system. There are a number of types on the market, all of which operate in a slightly different way. These can be categorized according to their drive system. Chain-drive models are affordable, reliable, but have a tendency to be noisy. Belt-drive units are more costly but offer a quiet, smoother operation. Screw-drive openers fall between the two. They are a fuss-free option operating with only moderate noise.
It's All About The Extras
Are you getting the most out of your opener system? With a simple upgrade, you can take advantage of WiFi compatibility, or a backup battery system. Also, thanks to manufacturers like LiftMaster and Genie, you can benefit from rolling code technology. This proprietary software keeps intruders at bay by simply changing the access codes each time the unit gets used.
How To Avoid Costly Breakdowns
Providing your opener is professionally installed and undergoes regular maintenance, your system should last for many years. Our local technicians are on hand to provide regular checkups. Scheduled servicing can help you prevent costly breakdowns. We can check for alignment issues, signs of wear and tear as well as carrying out on-the-spot repairs and photo-electric eye realignment.
Call Us Today
Whatever your needs, our local team of expert technicians at Garage Door Repair Lake Worth is happy to help. Contact us today with any questions or to arrange an appointment.
Looking for more? We also offer:
Noisy Doors Silenced
Door Level Alignment
Fix Garage Door Track
Garage Door Adjustment