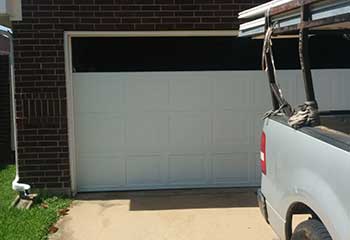 Garage Door Replacement
Customer Issue: Mr. Franklin wanted to improve the energy efficiency of him home, and hoped that a new garage door with better insulation would help.
Our Solution: Our professionals made several recommendations, and ultimately Mr. Franklin chose a Windsor Model 735. It's made for peak insulation properties, while also having various choices in panels and colors to make it a beautiful addition. We uninstalled the original door, disconnecting the opener, cable, and springs in the process. Our team then put the rollers of the Windsor door into the tracks and reconnected the system.
Lester Franklin
- Atlantis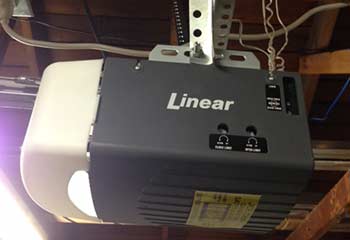 Garage Door Opener Replacement
Customer Issue: This customer's opener had been struggling with a lot of problems.
Our Solution: After discussing options with the customer, it was concluded that it would be best to have his very old opener replaced with a new model. Our team member removed the old one before assembling and installing in a fresh Linear LDCO800 model right away.
Ernestine Dennis
- Lantana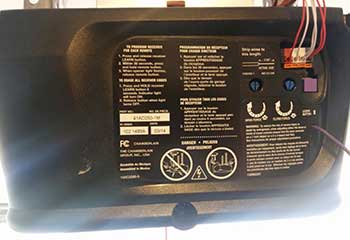 Opener Repair
Customer Issue: The opener wasn't always receiving commands from the handset, especially from further away.
Our Solution: Our team tested the remote and opener separately by syncing the remote to another device and using the opener handset, and determined that the opener antenna was at fault. The problem wasn't visible enough to repair, so instead they just replaced the whole antenna. No more issues after that.
Sima Shaharta
- Lake Clarke Shores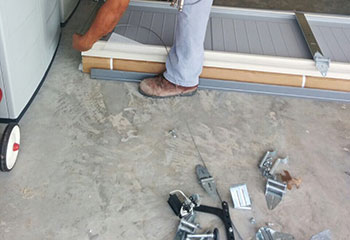 Garage Door Troubleshooting
Customer Issue: Mrs. French's garage door was sticking and wouldn't open.
Our Solution: We found several broken rollers were causing the problem and replaced them. We then aligned and balanced the door to be sure it was working perfectly.
Martha French
- Lake Worth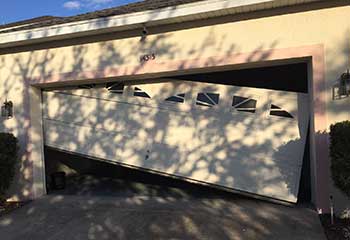 Garage Door Off Track
Customer Issue: Mr. Shaw asked our team to put his garage door back on track.
Our Solution: We reset and aligned the door after making sure all bolts were properly tightened to the track. We then tested the door for proper operation.